Trane can show you how enhancing your healthcare facility's physical environment can improve its financial and clinical performance. Our approach links patient outcomes, staff satisfaction, and the bottom line.
To read more case studies on how Trane can support healthcare customers, click here
Featured Case Studies
A state-of-the-art HVAC system for the medical center of the future — Carilion New River Valley Medical Center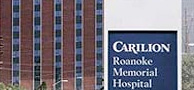 When Carilion wanted to expand their facility to include more diagnostics, therapy tools, and office space, they called on Trane to keep it cool with an integrated solution that provides state-of-the-art control, efficiency, and cost savings.
Read the full case study at Trane.com
Delivering a comfortable surgical room in one weekend — West Jefferson Medical Center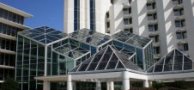 When West Jefferson Medical Center installed a CyberKnife robotic surgery system, they realized they needed an adequate humidity control system to maintain a precise level of temperature and humidity in the operating room.
Read the full case study at Trane.com