Sustainable Campus
Academic communities are leading the sustainability movement. A green campus is now a common expectation among students and faculty.
Trane puts the "active" in environmental activism, providing campus-wide solutions for indoor climate control that conserve resources and energy, minimize the use of hazardous materials, and reduce pollution.
Through participation in policy-setting organizations, including the U.S. Green Building Council, the American College and University Presidents' Climate Commitment (ACUPCC), and the Association for the Advancement of Sustainability in Higher Education (AASHE), Trane provides industry leadership on issues surrounding sustainability and regulatory compliance.
Reduce carbon emissions
Existing indoor climate control systems may be lagging behind current standards for energy efficiency. By conducting a thorough energy audit and analysis, Trane can identify problem areas and recommend specific improvement actions for reducing energy consumption campus wide.
Advocating the implementation of advanced technologies and professional services, Trane is helping college and university leaders learn how to use energy more wisely.
Tap into renewable energy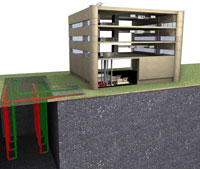 Central Geothermal Systems combine the high energy efficiency of a traditional geothermal heat-pump system with the benefits of centralized heating, cooling and air handling.
Initiate Plans for a Green University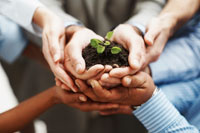 Trane has the expertise to implement your green initiatives. With over 700 LEED® Accredited Professionals on staff, and over 1,200 graduate engineers across our 400 offices in 100 countries, Trane can bring our professional knowledge to your campus.
As a ACUPCC participant and sponsor, Trane understands the requirements for a campus Climate Action Plan. We can help you develop a plan, and complete the actions according to your timeline.
Green Campus Dashboard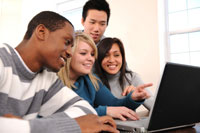 The Trane Campus Green Dashboard brings visibility to campus-wide sustainability efforts and builds participation among students, faculty, staff and the community. This easy to use computer tool lets you share detailed information on the energy use of buildings on campus and historical data that tracks environmental progress. Students can create competitions between campus buildings to encourage energy reduction practices. Administrators and facility managers can obtain detailed, real-time information to monitor and report campus energy performance.
Resources for Campus Sustainability
Visit these websites for additional information on how higher education campuses can improve sustainability.