Systems and Services for K-12 Schools
Professional expertise, industry-leading HVAC systems analysis tools, energy-efficient equipment and state of the art controls: This combination of knowledge and technology makes Trane uniquely qualified to deliver the indoor environmental quality that is a prerequisite for effective teaching and learning.
Trane applies a comprehensive approach to addressing equipment and service needs throughout the design, construction, and ongoing operations and maintenance of high performance school buildings.
HVAC Systems Equipment
Trane offers a full range of products to meet school's cooling, dehumidification and air purification requirements.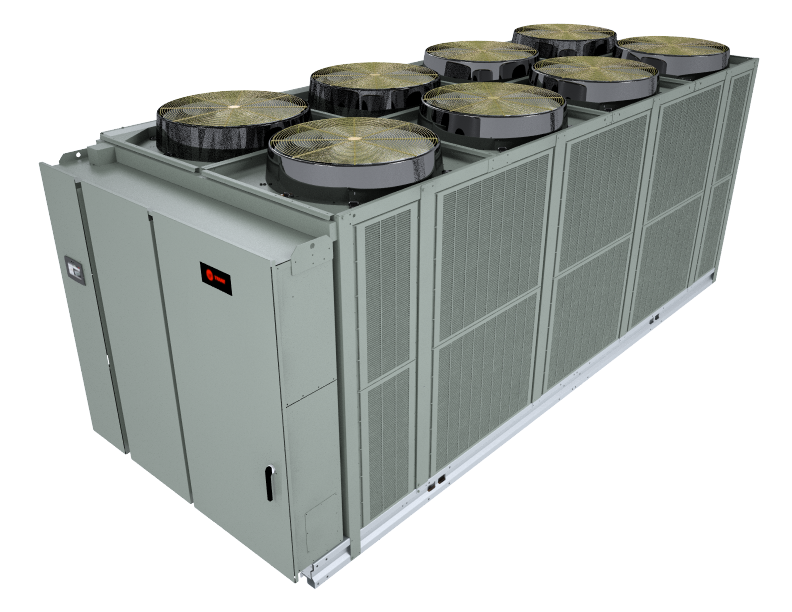 Trane® Stealth™ air-cooled chillers deliver the highest combination of part-load and full-load efficiencies and the lowest published sound levels. No other air-cooled chiller can match this kind of efficiency or sound performance.
Learn more about Trane® Stealth™ air-cooled chillers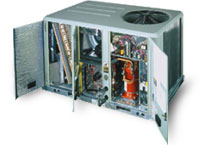 Precedent™ 17 Plus packaged rooftop holds the industry's highest energy-efficiency rating from the Air Conditioning, Heating and Refrigeration Institute (AHRI) and is Energy-Star Rated. It is available with an electronically commutated motor (ECM) that provides superior humidity control, comfort and efficiency—and quieter operation.
Learn more about Precedent™ 17
Trane Catalytic Air Cleaning System (TCACS) cleans the air through a unique blend of three proven technologies: high-efficiency filtration, germ-killing ultraviolet light and a photocatalytic oxidation (PCO) process. It reduces biological organisms (such as bacterial spores and viruses) and irritating odors, and captures airborne dust and allergenic particles.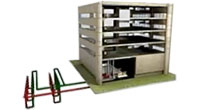 Central Geothermal Systems combine the high energy efficiency of a traditional geothermal heat-pump system with the benefits of centralized heating, cooling and air handling.
Learn more about Central Geothermal Systems
HVAC System Controls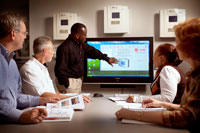 Factory-integrated Tracer™ SC building controls optimize comfort and help reduce the carbon footprint of schools buildings.
Most districts operate multiple school buildings. Tracer ES™, a multiple-building control system, gives facility managers an online view and single-access control over all building systems from any PC on the network.
Trane eView™ is an energy reporting and dashboard solution that provides information on energy use and costs and greenhouse gas emissions. It is designed to benchmark, monitor and reduce energy costs as well as set up alarms and exception reporting to make sure that schools continue to operate at top levels.
Campus Green Dashboard brings visibility to campus-wide sustainability efforts and builds participation among students, faculty, staff and the community. This easy to use computer tool lets you share detailed information on the energy use of buildings on campus and historical data that tracks environmental progress.
Services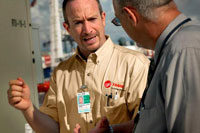 Discover cost-effective opportunities for renewing infrastructure performance through a free, no-obligation energy analysis conducted by Trane professionals. Learn more about Energy Retrofit Services
Rental Systems provide a reliable and affordable means to keep students and teachers comfortable during planned HVAC system service and renovations, or to get classroom conditions back to normal after an emergency situation.