Today's informed customers are taking environmental and social responsibility into account when deciding where to shop, dine and invest.

As a global leader in indoor climate control systems, Trane has focused on technologies for energy-efficient buildings since the original energy crisis in the 1970s. Today, we offer innovative and affordable solutions for energy efficiency and sustainable environments.
Trane Solutions for Retail Sustainability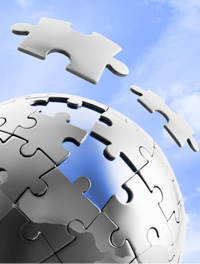 Around the world, Trane has more than 700 LEED®-accredited professionals on staff to assist customers striving for LEED building certification and Energy Star® ratings for buildings.

These are just a few of our service and technology solutions for retail/restaurant sustainability:
Precedent™ and Voyager™ packaged rooftop units conserve energy while improving indoor air quality.
EarthWise™ CenTraVac® centrifugal chillers carry the Green Seal® label and earn one LEED point under Pilot Credit 43.
Trane Building Services, including Enhanced Commissioning, ensure installed systems continue to provide optimal energy efficiency.
Total Kitchen HVAC systems improve indoor air quality and reduce energy use by 30 percent.
Emerging technologies support the use of geothermal, heat recovery, thermal storage and renewable energy strategies. Learn more at Trane.com
Document Sustainability Claims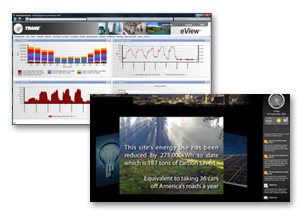 Trane controls generate data that can be used to disclose and evaluate your organization's energy use and carbon footprint.

Trane Intelligent Services enables us to remotely monitor your HVAC systems, issue alerts when performance variations may be impairing energy efficiency, provide periodic reports and formulate plans to improve building performance.

The Tracer ES™ is a web-based enterprise management system, which enables centralized climate control over multiple store locations and helps you create a consistent brand experience from store to store. Organizations that prefer an internal approach to energy analysis and management can leverage Trane eView™software. This energy reporting and dashboard solution makes it easy to track and document energy use and greenhouse gas emissions. Its interactive touchscreen dashboard version allows customers to learn more about your organization's efforts to manage energy and sustain the environment.
Sustainability at Trane
Trane technology contributes to the sustainability goals of retail and restaurant customers all over the world. In our own business and operational practices, we work hard to live up to our social and environmental responsibilities. As an Ingersoll Rand brand, Trane is proud to be part of a company that was named to the 2013 Dow Jones Sustainability World Index and North America Index.
Contributing to Global Policies
Trane subject-matter experts proactively contribute to public policy debates regarding corporate sustainability, energy-efficiency solutions and climate-change mitigation. We are actively participating with multiple organizations and initiatives worldwide.
Trane National Accounts
Gain consistent results and priority service across the entire U.S. Trane National Accounts offers a proven project management process, simplified procurement, pre-commissioned controls, factory-tested comfort solutions and more. Call us:
800-872-6330.