Systems and Services for Higher Education
Trane is uniquely positioned to provide HVAC solutions from concept and design assistance through installation, maintenance and ongoing support. We offer flexible financing options, including a performance contracting program to reduce operating cost risks; and our rental options can provide the necessary solutions for temporary equipment needs for planned equipment downtime and unplanned emergencies. Our comprehensive approach ensures that you get the right systems, controls, maintenance and documentation to support you in the delivery of higher quality education.
Featured technologies
Trane offers a full range of products to meet your campus cooling, dehumidification, and air purification requirements. 
Learn more about Trane systems 
Series S™ CenTraVac™ chiller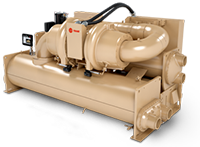 Continuing the Trane commitment to provide the most comprehensive HVAC solutions, the Series S CenTraVac chiller delivers best-in-class part-load efficiencies without compromising full-load efficiency. It delivers superior performance, industry-leading reliability and the lowest total cost of ownership.
Stealth chliler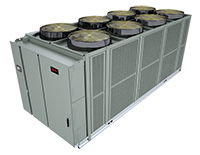 Trane® Stealth™ air-cooled chillers deliver the highest combination of part-load and full-load efficiencies and the lowest published sound levels. No other air-cooled chiller can match this kind of efficiency or sound performance.
Learn more about Trane® Stealth™ air-cooled chillers
Performance Climate Changer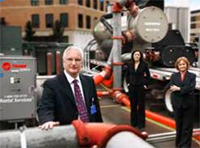 Trane Rental Services offers a wide variety of rental equipment stocked at more than 29 locations throughout North America to meet your Emergency, Seasonal, Planned Outage and Special Event needs. We also offer Contingency Planning services to ensure you are prepared in the event disaster strikes. Whether your needs are small or large, we can have a system delivered, installed and operating fast.
Learn more about Trane Rental Services
Energy Retrofit Services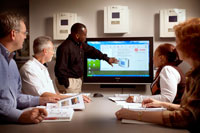 As building systems age, they become less energy efficient, less reliable and more costly to operate and maintain. If it has been a while since the original start-up and commissioning of your HVAC solutions and building automation systems (BAS), you are probably paying more for energy and maintenance than you need to.
Trane Energy Retrofit Services can help you discover cost-effective opportunities for renewing infrastructure performance through a free, no-obligation energy analysis.

Learn more about Trane Energy Retrofit Services
Controls
Trane eView™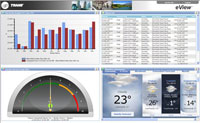 Trane eView is an energy reporting and dashboard solution which provides information on energy use and costs and greenhouse gas emissions. It is designed to benchmark, monitor and reduce energy costs as well as set up alarms and exception reporting to make sure that campuses operate at top level.