Trane offers a portfolio of air-cooled chillers for a variety of applications ranging from maintaining comfort in a building to cooling a process. With intentional overlap in capacity, efficiency, and sound performance, we're able to offer our customers multiple choices of chillers to best meet project requirements.
Efficiency
Trane takes a balanced approach to lowering energy costs. We deliver high full-load performance to reduce demand charges and high part-load performance to reduce kwh rate charges. Understanding future chiller performance requirements is critical to selecting the best chiller for the project. Leverage the myPLV™ chiller performance evaluation tool to select the right level of efficiency.
Sound 
Sound level requirements ca also vary considerably from one project to the next. Trane air-cooled chillers offer different acoustic options to choose the level of sound treatment that meets each application requirements.
Sustainability
Trane is an advocate of environmental sustainability and leading the industry in reducing energy footprint. We've developed our air-cooled chillers with this intent in mind. The Sintesis™ air-cooled chillers are part of the Ingersoll Rand EcoWise™ portfolio of products. EcoWise chillers use next-generation, low global warming potential (GWP) refrigerants without compromising efficiency or reliability.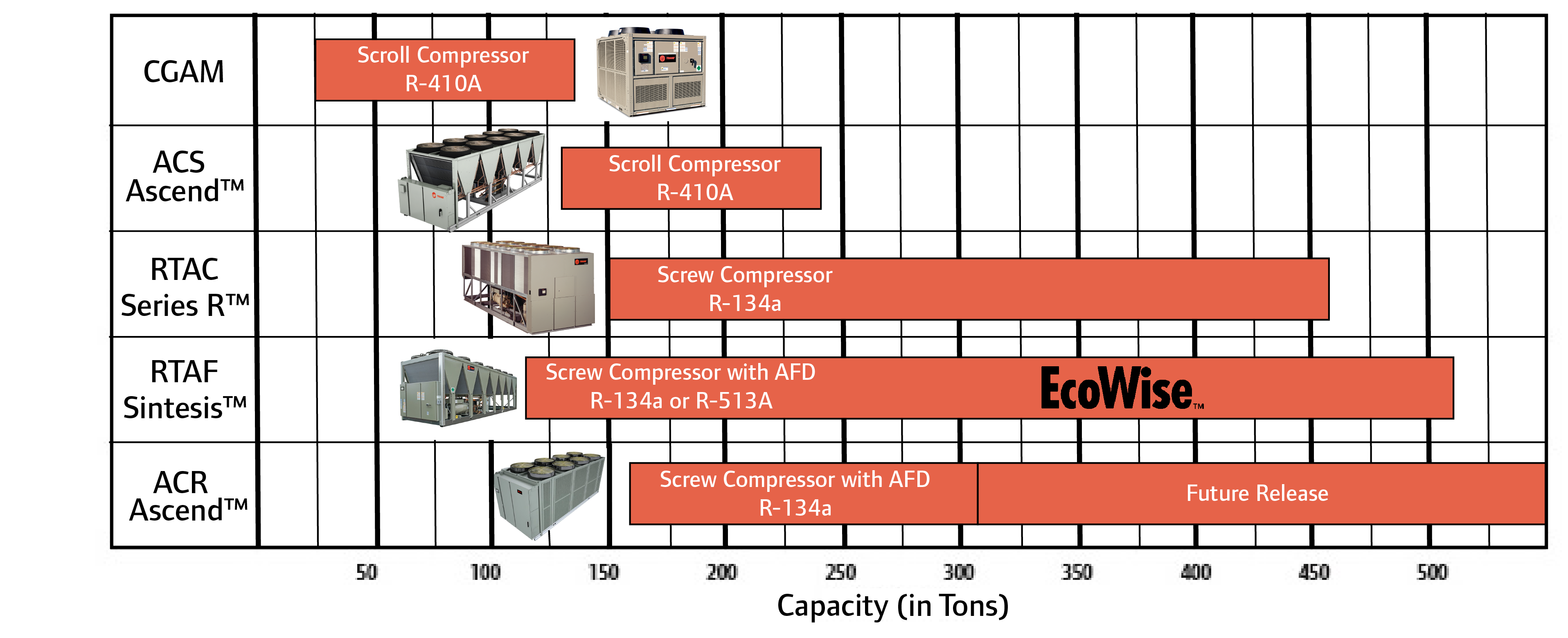 For more information about our air-cooled chillers, see the product pages linked below.