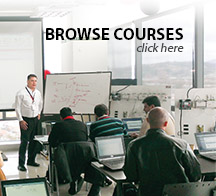 Covid Update - Virtual Training Opportunites: The future of learning took on a new face in the wake of COVID-19. As a result, Trane is bolstering capabilities and adding new platforms to continue our commitment of providing innovative teaching technologies that  empower our Trane Technicians and customers. Over the next few months as Trane Technologies continues it's mission to provide comprehensive training to both our employees and customers we will augment and revamp our current classes to meet the demands of online learning. Currently we have multiple classes that are offered as virtual. Please use Find a Training Class to discover our many available options. 
Comprehensive training, direct from Trane. Our industry-leading training empowers customers to develop a high level of proficiency operating and optimizing their equipment, controls and building systems.
An effective way to learn. Trane University integrates innovative teaching technologies for instructor-led, distance learning and online courses and webinars.  Interactive and hands-on experience uses proprietary Trane-developed tools for load, system, energy and economic analysis. View our catalog for more details and login to the Trane Education Center to register.
Your access to an extensive knowledge base. Experienced professional trainers have strong controls and HVAC service backgrounds and are familiar with Trane equipment. They draw on the expertise of Trane applications engineers, product engineers, technical support engineers and product development teams.
Building Systems and Controls training offers a comprehensive portfolio of technical courses to help you effectively monitor and coordinate your HVAC equipment and systems using your Trane building automation system.  Click here for the BSC schedule.
Technical Service Training offers factory training for commercial systems service, maintenance and operation.  These courses are designed to increase technician competence and confidence when servicing newer systems and controls. Our courses take place in a controlled laboratory environment, complete with fully operational Trane HVAC Systems, providing the ideal setting for the hands-on approach used in Trane Service Courses.  Click here for the TST schedule.
For more information, contact us at:
Email: traneuniversity@trane.com
Toll free in the U.S.: 855-803-3563
International: (+1) 651-407-4022